Introduction: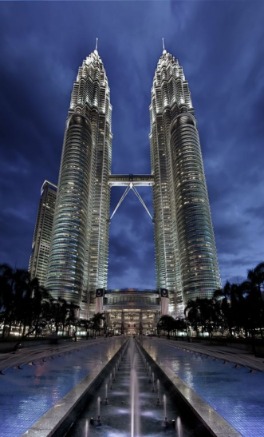 From towering skyscrapers to luxurious hotels, the world is adorned with architectural wonders that push the boundaries of engineering and design. These iconic structures not only captivate with their grandeur but also leave us in awe of the enormous financial investments they entail. In this article, we delve into the realm of the most expensive buildings in the world, showcasing their splendor and the staggering costs behind their creation.
Al-Masdschid al-Harām, Mecca: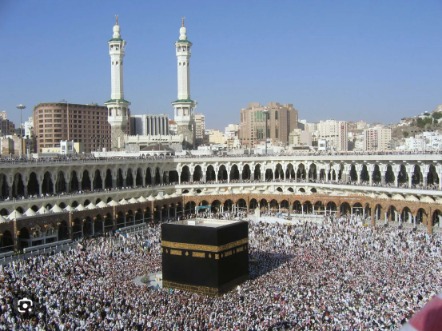 Taking the top spot is the Al-Masdschid al-Harām in Mecca, Saudi Arabia. This magnificent mosque is not only the most important place of worship in Islam but also the largest in the world. With its sacred interior housing the Kaaba, the central shrine of Islam, the mosque spans an astounding 356,800 square meters. Built in the 16th century, it features nine minarets and can accommodate up to 820,000 worshippers. The estimated cost of this revered structure is a staggering $100 billion.
Abraj Al-Bait Towers, Mecca: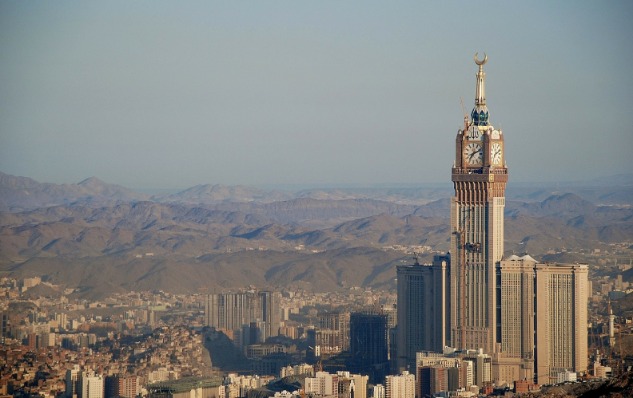 Adjacent to the Holy Mosque, the Abraj Al-Bait Towers grace the skyline of Mecca. Among its structures, the Mecca Royal Clock Tower Hotel stands tall as the central skyscraper. Rising to a height of 601 meters, it is the third tallest building in the world. The tower´s design, resembling the clock face of Big Ben, is adorned with a long spire and a crescent-shaped feature. Its clock faces, each 43 meters in diameter and illuminated by 2 million LED lights, make it the largest clock in the world. The vast complex, covering over a million square meters, was constructed to accommodate a large number of Muslim pilgrims. The estimated cost for the Abraj Al-Bait Towers reaches $15 billion.
Marina Bay Sands, Singapore: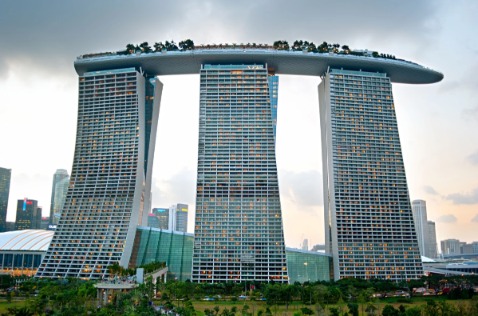 Singapore´s Marina Bay Sands stands as a testament to architectural brilliance and opulence. This integrated resort features a casino, a hotel, a conference and exhibition center, a shopping mall, an art and science museum, two theaters, and various bars and nightclubs. Its three towers, each with 55 floors, boast a rooftop garden with a stunning 190-meter infinity pool. Architect Moshe Safdie drew inspiration from decks of playing cards for the design of this iconic structure. With a total cost of $5.5 billion, Marina Bay Sands is regarded as the world´s most expensive standalone casino.
Resorts World Sentosa, Singapore: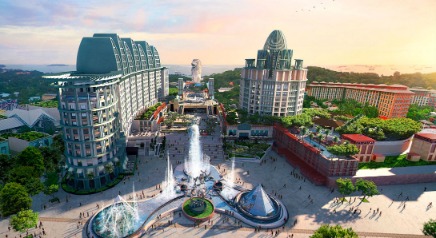 Also located in Singapore, the Resorts World Sentosa is a sprawling entertainment complex situated on Sentosa Island´s southern coast. This impressive resort comprises two casinos, the Universal Studios theme park, a water park, and an aquarium boasting the world´s largest oceanarium. With over 10,000 employees ensuring its smooth operations, the cost of creating this ultimate amusement destination reaches approximately $5 billion.
The Cosmopolitan, Las Vegas: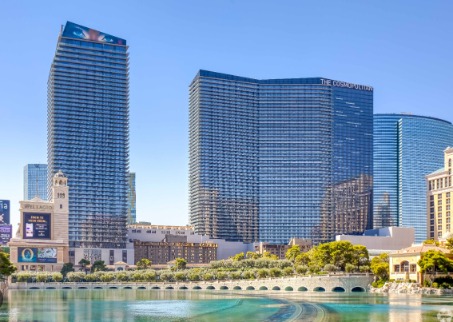 Las Vegas, renowned for its glitz and glamour, boasts The Cosmopolitan as one of its most expensive buildings. This establishment encompasses two towers, each soaring 61 stories high and housing nearly 3,000 rooms and suites. The Cosmopolitan features a casino, restaurants, bars, retail spaces, a spa and fitness center, conference rooms, and a theater. With a construction cost of $3.9 billion, it stands as a symbol of luxury and extravagance on the famous Las Vegas Strip.
One World Trade Center, New York City: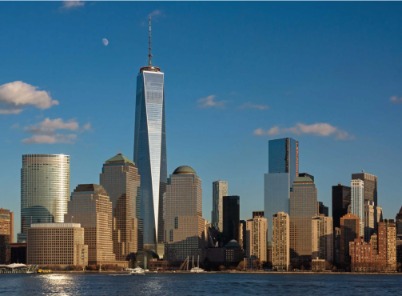 Standing tall at the site of the former World Trade Center, One World Trade Center has become an iconic symbol of resilience and remembrance. Rising to a height of nearly 514 meters, it is the tallest building in New York City. Designed by architect David Childs, the tower houses office spaces along with an observation deck and a restaurant. The estimated cost for the construction of this prominent skyscraper reaches $3.8 billion.
Emirates Palace, Abu Dhabi: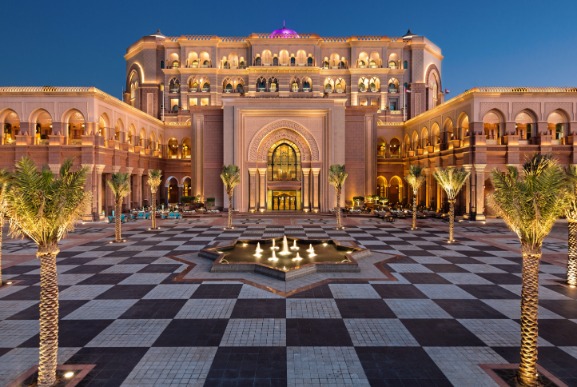 As one of the world´s most luxurious hotels, the Emirates Palace in Abu Dhabi, United Arab Emirates, exudes opulence at every turn. This grand palace is owned by the ruling family of Abu Dhabi. Its construction cost amounts to $3 billion, emphasizing its lavishness and grandeur.
The Shard, London: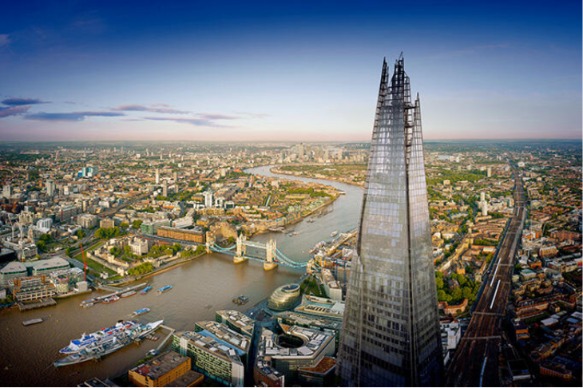 London´s iconic skyline is graced by The Shard, a towering masterpiece that commands attention. This 310-meter-tall skyscraper is a prominent landmark in the city. With a construction cost of $2.6 billion, The Shard offers breathtaking views of the capital from its observation decks, offices, restaurants, and a hotel.
Apple Park, Cupertino: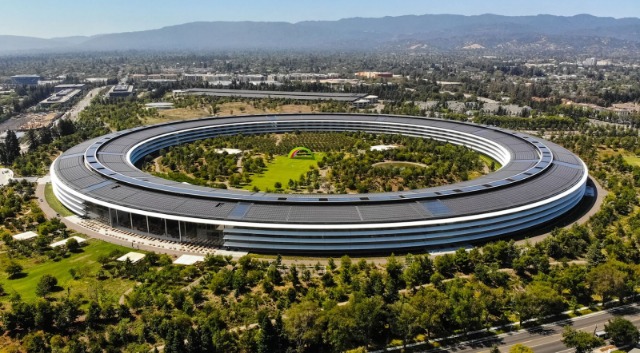 Apple Park, the futuristic headquarters of tech giant Apple Inc., is a marvel of architectural design and sustainability. Situated in Cupertino, California, this sprawling campus cost an estimated $5 billion to construct. Its iconic circular building, often referred to as the "Spaceship Campus," houses office spaces, a visitor center, and vast green spaces.
>
Bellagio Hotel and Casino, Las Vegas: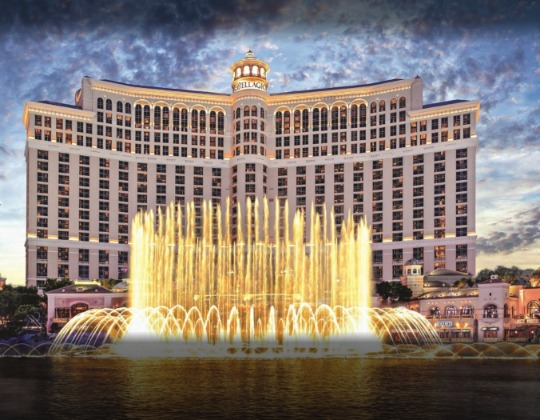 Completing our list is the Bellagio Hotel and Casino, an epitome of luxury in Las Vegas. Boasting 3,950 rooms, this iconic hotel is renowned for its opulent interiors and extravagant fountain displays. The cost of constructing this grand establishment amounted to $2.3 billion.
Conclusion: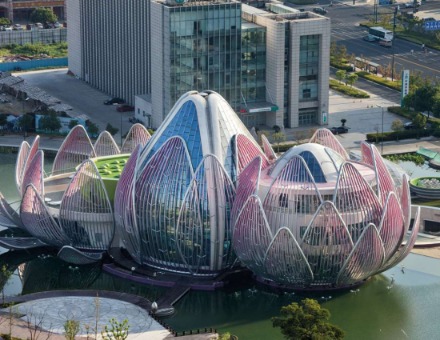 The world´s most expensive buildings stand as awe-inspiring testaments to human ingenuity, engineering prowess, and the pursuit of architectural excellence. These structures, whether religious, entertainment, or commercial, showcase the immense financial investments required to bring them to life. As architectural marvels, they continue to captivate and inspire us with their grandeur, leaving an indelible mark on the skylines of cities across the globe.